If you're considering orthodontic treatment, you probably already know that straighter teeth can boost your confidence and give you the smile you've always wanted. However, you may not know that straighter teeth don't just provide cosmetic benefits, they provide health benefits too. At Simply Smile Family Dentistry, we offer Fastbraces© orthodontic treatment to improve the appearance of your smile, improve the function of mouth, and to protect against gum disease, tooth decay, and cavities.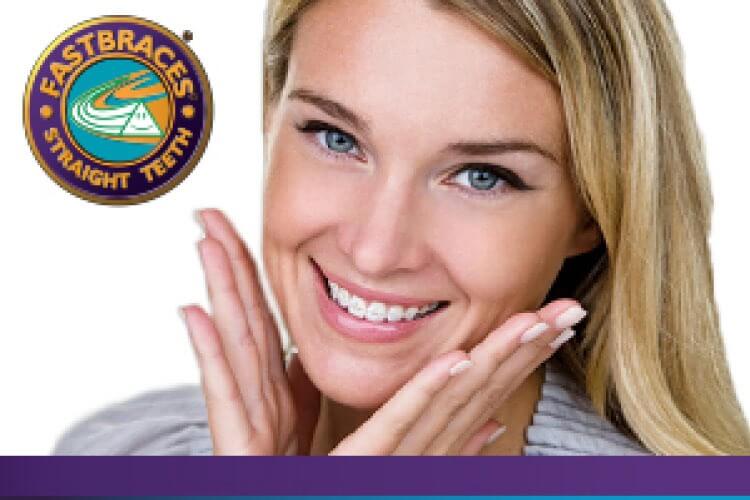 A Straight Smile You'll Want to Show Off
If you've been hiding your smile because you're embarrassed about crooked teeth, you could have a smile that's ready for prime time in around 100 days with Fastbraces treatment. Fastbraces can address issues with gaps, overcrowding, and bite alignment to give you the smile of your dreams. If you're worried about braces disrupting your appearance, you can rest assured: Fastbraces come in both a traditional metal or a clear form.
Improve Your Ability to Eat & Talk
When your teeth are misaligned and do not fit together the way they should, it's that much harder to chew and talk properly. For example, shifting your teeth into the correct position makes it easier to chew food into tiny bites, aiding digestion. After Fastbraces, you'll have a smile at its peak in both form and function.
Fight Back Against Bacteria & Acid
Issues like crowding, misalignment, and gaps make proper oral hygiene more difficult. Bacteria accumulates in the little crevices created by overcrowded or misaligned teeth. With a straighter smile, you'll have the space to be able to effectively brush and floss teeth. Not only will your smile improve in appearance, it will improve in health as you can limit the buildup of bacteria and plaque on your teeth.
To ask our team any questions about orthodontic treatment or to schedule a consultation for Fastbraces, contact our office today!