Your first pregnancy is an exciting time, but there's no denying that it can seem pretty overwhelming too. From making sure you eat well to taking the right vitamins to figuring out your birth plan, there are a lot of decisions to be made to ensure the health of you and your baby. We don't mean to add more to your plate, but we do want to say that looking after your oral care is another important step to take during this time of change.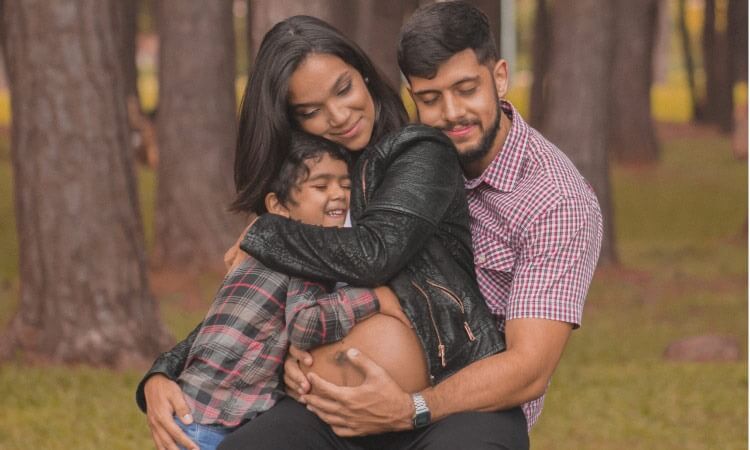 Your Gums & Pregnancy
We're not just reminding you to take care of your dental health because we're in the dental profession. There's actually a proven connection between oral health and pregnancy! When you're pregnant, the hormonal changes your body is going through makes it easier for your gums to become irritated and inflamed. You may notice when brushing your teeth that your gums are a little more red, swollen, or tender than normal. This is your body responding to plaque on your teeth, albeit an exaggerated response.
Besides this increased risk of developing gum disease, studies have shown a link between pregnant women with gum disease and premature birth with low birth weight. So looking after the health of your gums is not just a matter of safeguarding your health; it's also a matter of protecting your baby's health.
What to Do
Here are some steps you can take regarding your oral care while you're pregnant:
Inform your dentist and let them know of any new medications you're taking.
Keep up with your routine dental checkups so your dentist can keep an eye on your gum health in particular. (If you need a dental X-ray, your dentist can take the necessary precautions.)
If you suffer with morning sickness and find it difficult to brush your teeth, choose a bland toothpaste; use a smaller, child's sized toothbrush; and/or focus more on your breathing.
Need more dental care tips or want to schedule an appointment? Contact Simply Smile Family Dentistry today, and we'll get you all sorted!